With all the new makeup and beauty products that launch every Fall and Winter, it's a total nightmare to keep up with them! Total Beauty has a "summary" version with some of my new favorite items- including my current most loved lip product- Revlon's Just Bitten lip stain markers. I'm SO in love with Midnight. It's a gorgeous deep berry and lasts forever. The only drawback I've found is the little lip balm/top coat built into the opposite end cap is not stable (I'll get a review up soon with swatches of the colors I have purchased). Mine always fall right off… then again, I am a bit klutzy.
These easy, trusty tips will have you covered day and night all through fall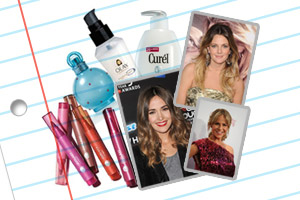 This is a TotalBeauty.com beauty tips article
Here are some autumn skin care suggestions as well as seasonal day and night makeup looks.
What are your favorite beauty items this fall? Are there any makeup looks that you were in cooler weather more than you would in the summer months?