I'm a list maker. I always have been… even when I was a tiny tyke. I'd use my chalk board or LightBright to make to-do lists. Now, I use my computer and my Moleskine journals; but I still love making lists.
When I head to the skin doctor, it is no exception. I always try to prepare ahead of time by jotting down any potential questions or things I want to discuss (even ideas for upcoming articles on Bionic Beauty, or new ingredients that are making waves in the market).
Total Beauty came up with a list of 11 Questions to Ask Your Skin Doctor…

Find out which questions to ask your dermatologist to maximize your next visit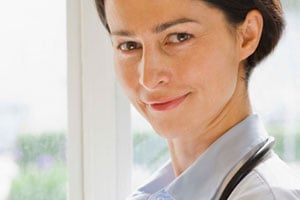 This is a TotalBeauty.com skin care article
We sat down with board certified dermatologist, Dr. Ronald Moy, to find out all the questions related to acne, anti-aging and skin cancer you should ask your derm.
While many of my standard questions are not on Total Beauty's list- it is certainly a good basic list to "jump off" from. Do you make a list of questions before heading to your derm or other doctor?